Three brands, same great service.
Rohrer's Incorporated is made up of three brands: Rohrer's Concrete, Rohrer's Quarry, and Rohrer's Service Center. We are a state-of-the-art supplier of concrete, stone, and lime, as well as a complete truck and auto service center.
Our operations started in 1886 as a limekiln located on lime-rich farmland. Today, we continue to supply lime to the area, but we've grown in our capabilities and services.
A message from our President & CEO, Travis Rohrer: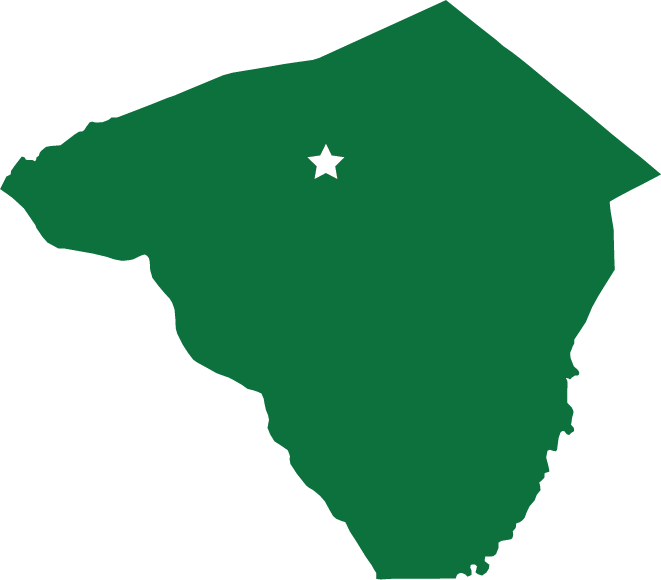 Location & Capabilities
Superior stone in the heart of Lancaster County, Pennsylvania
We offer a variety of services from one central location. Visit our 200+ acre site (with 190 acres cleared for mine drainage use by the Department of Environmental Protection) and you'll find: quarry pits, crushing and screening plants, lime and concrete plants, and our auto shop and offices. Every year, our operation produces around 1.1 million tons of aggregate and 155,000+ cubic yards of concrete. We call that productive.
Our History
Starting Small, Working by Hand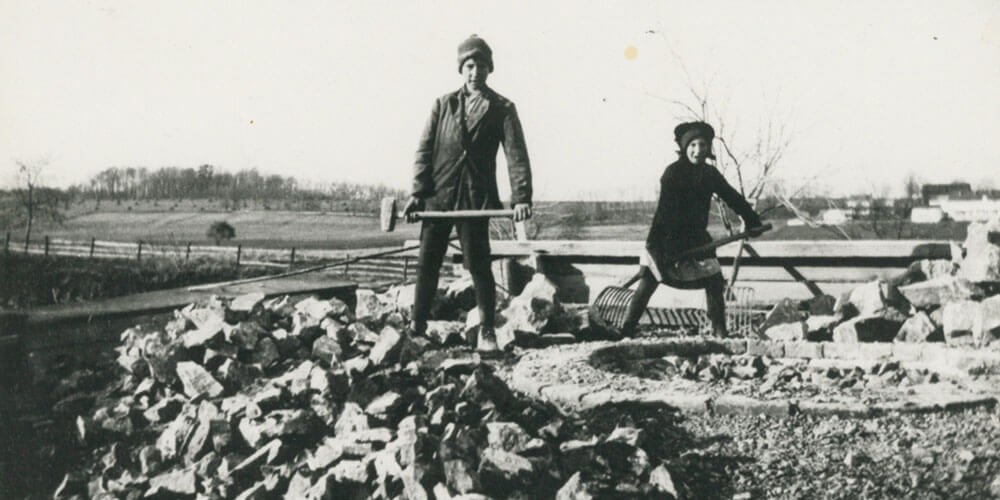 Thomas H. Erb opened a limekiln on his farm just southwest of Lititz, PA, in the middle of rich deposits of limestone (the site of Rohrer's Quarry today). Many limekilns served Lancaster County at the time, which was almost entirely agricultural, supplying farmers with lime for their fields and whitewash for their barns and fences. The limestone was quarried by hand from a small pit and loaded into the kiln's funnel-shaped interior. Even though most local limekilns were abandoned in the early 1900s, Erb's was used until 1945, when it didn't disappear but served as the hub for a developing industry.
A Partnership Begins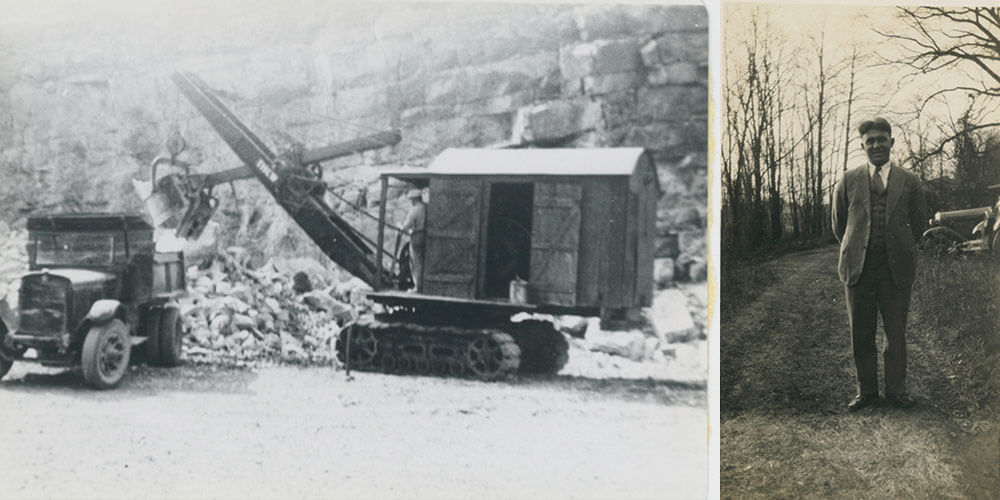 Thomas Erb leased the family business to his son, Thomas Jr., who took on Paul Rohrer as a partner. Paul owned trucks, which he had used to do hauling out of the quarry as a customer. Before long, the new partners bought the business. They shifted the company's focus from lime production to crushed stone, prompted by an increase in road construction at the time.
Modernizing the Industry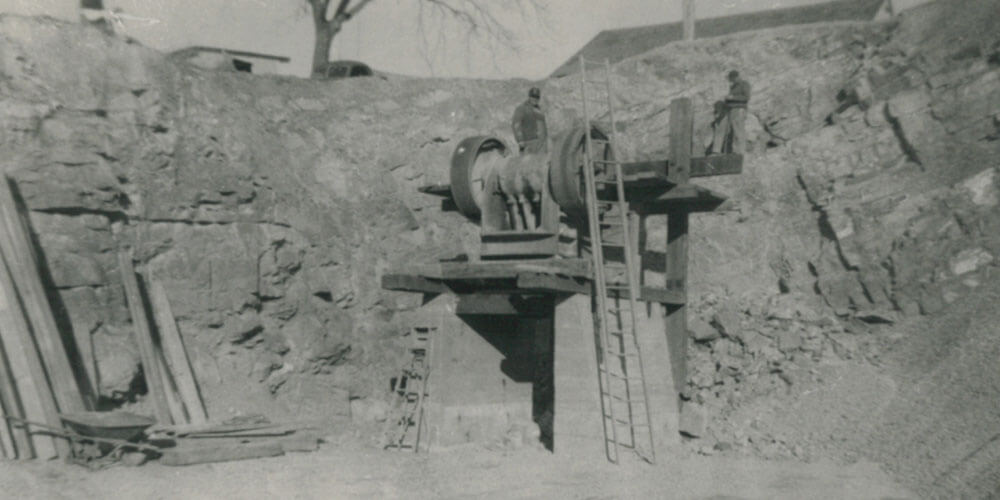 The first complete crushing plant was installed in the quarry hole. That first plant was updated in 1953 and improved again several years later to turn out 200 tons of crushed stone per hour.
From Erb's to Rohrer's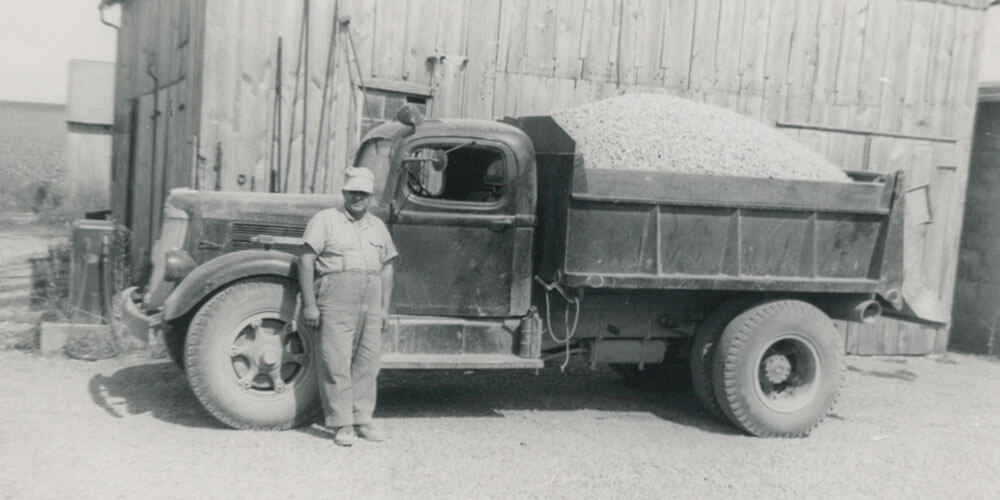 Thomas Erb Jr. sold his part of the business to Paul Rohrer. A few years later, it became Rohrer's Quarry. Paul's sons, Donald and Wilbur, joined the business and brought new ideas to the quarry operation.
Introducing: Ready-Mix Concrete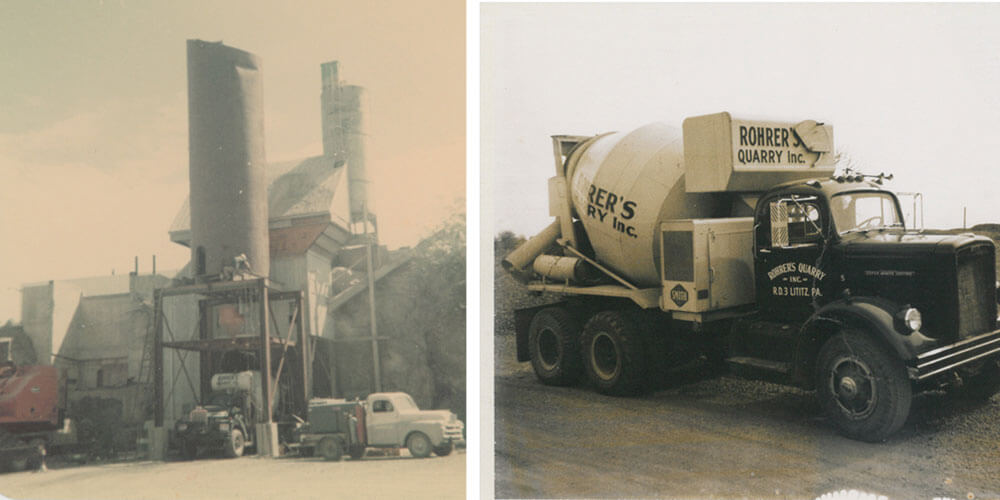 As the demand for concrete grew in Lancaster County, Rohrer's built a ready-mix concrete plant. The plant's three-yard manual batch machine and three mixer trucks produced 18 cubic yards of concrete per round. It was a small amount by today's standards, but a bold business move in the early '60s. At the same time, Rohrer's opened a second quarry across the road.
Continued Growth & Production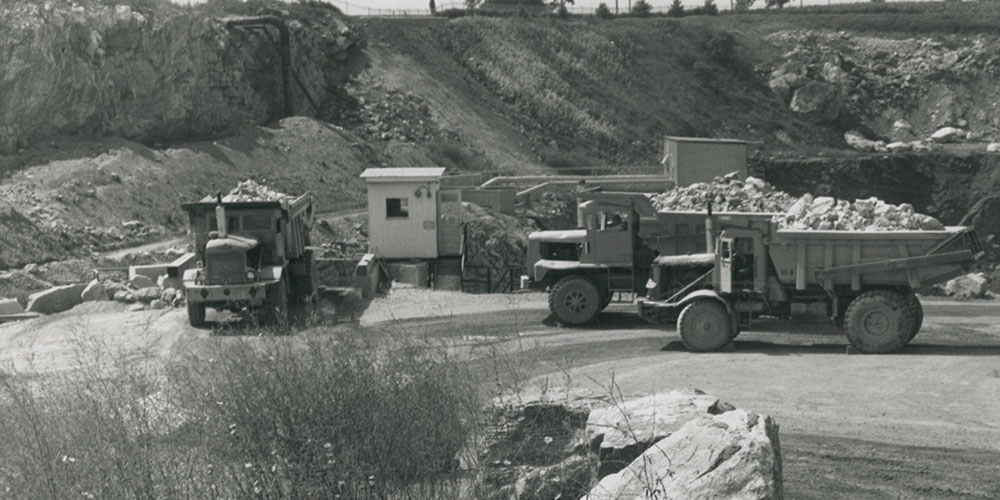 An entirely new plant and crusher was built, increasing production to more than 500 tons per hour. The company continued to make improvements to the plant and additions to the fleet.
Big Investments, Bigger Goals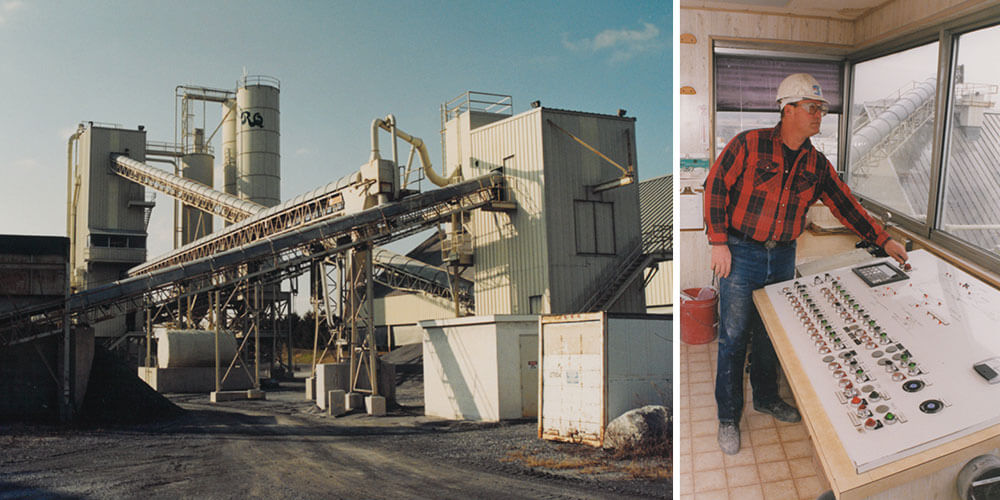 A $2 million plant was constructed for expanding production of agricultural products. The new plant also allowed us to provide specialized products for foundries, co-gen power plants, shingle manufacturing, and specialized sands.
New Tech for Concrete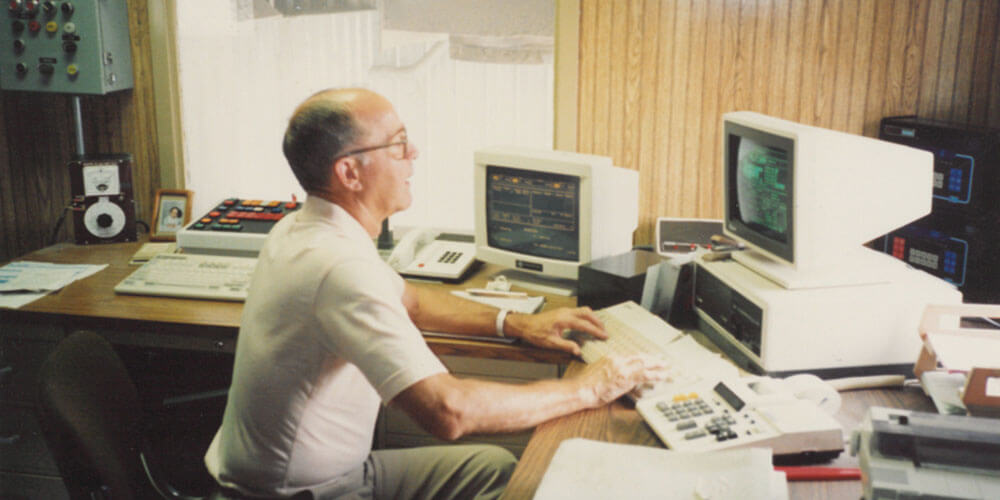 A computerized concrete batch plant—capable of batching 12 cubic yards of concrete at a time—was installed. Our fleet of ready-mix concrete trucks grew to 25.
Introducing: The Service Center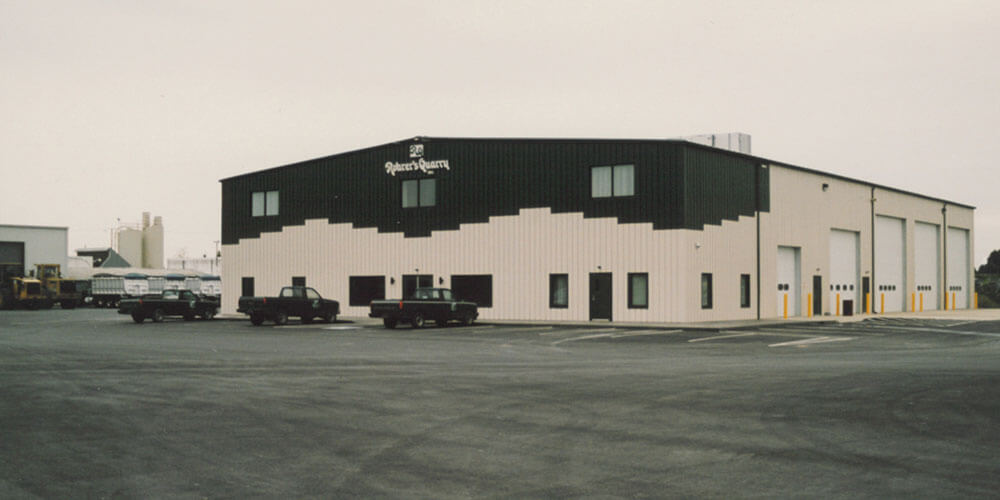 We added a new 15,000-square-foot shop for maintaining our large quarry equipment and growing fleet of mixers and dump trucks.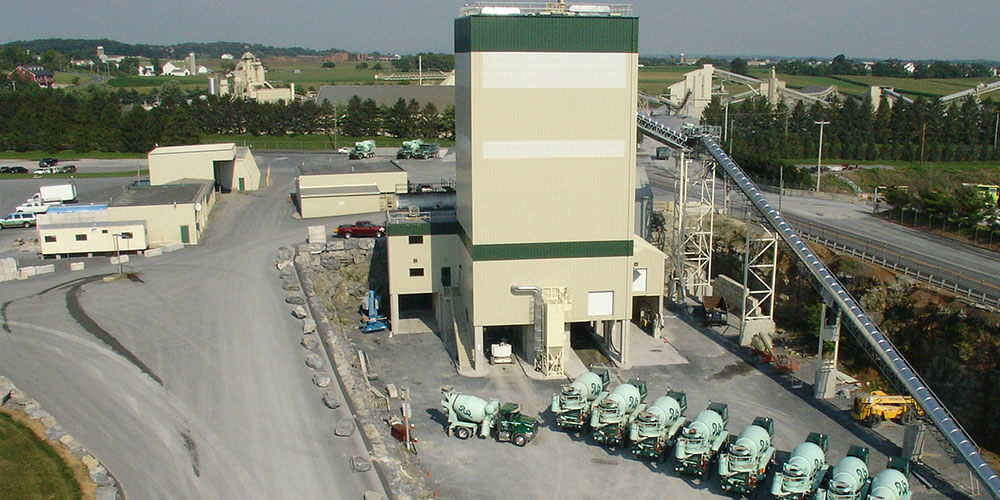 A state-of-the-art concrete batch plant was built. Two years later, a concrete reclaiming and recycling system was introduced at the plant.
A Legacy Continues
Wilbur Rohrer retired. Third-generation owner, Travis Rohrer, begins to lead the Senior Management Team.