High-performing concrete, delivered fast.
We pride ourselves on dependable service. Our concrete customers know they can expect prompt delivery of our standard or specialized mixes. We use the latest technology to customize our ready-mix concrete to match your needs, using components such as fibers, colors, and other additives. We also perform rigorous on-site testing to meet high quality standards.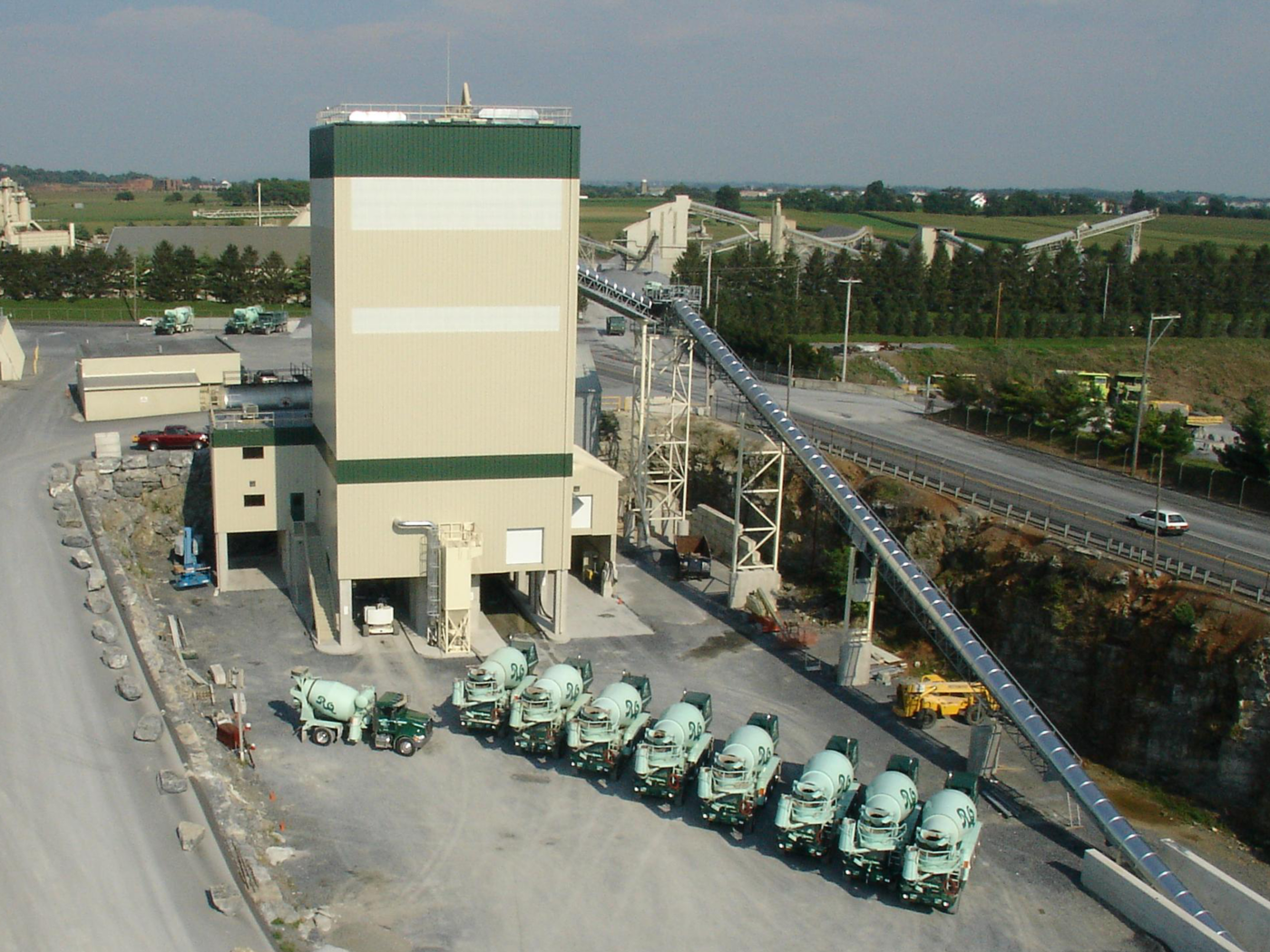 Lititz Concrete Plant
Our state-of-the-art central mix concrete plant located in Lititz, PA, can mix 12 cubic yards of concrete in 45 seconds. It's also fully enclosed, heated, and ventilated, which offers these advantages:
Consistent mixes
Rapid mixing (200 cubic yards per hour)
Large variety of mixes (zero slump to self-consolidating)
Multiple aggregates and 2 types of cement, allowing countless blending options
National Ready Mix Concrete Association (NRMCA) approved
Large waste-oil-heated water tank to supply warm concrete during cold weather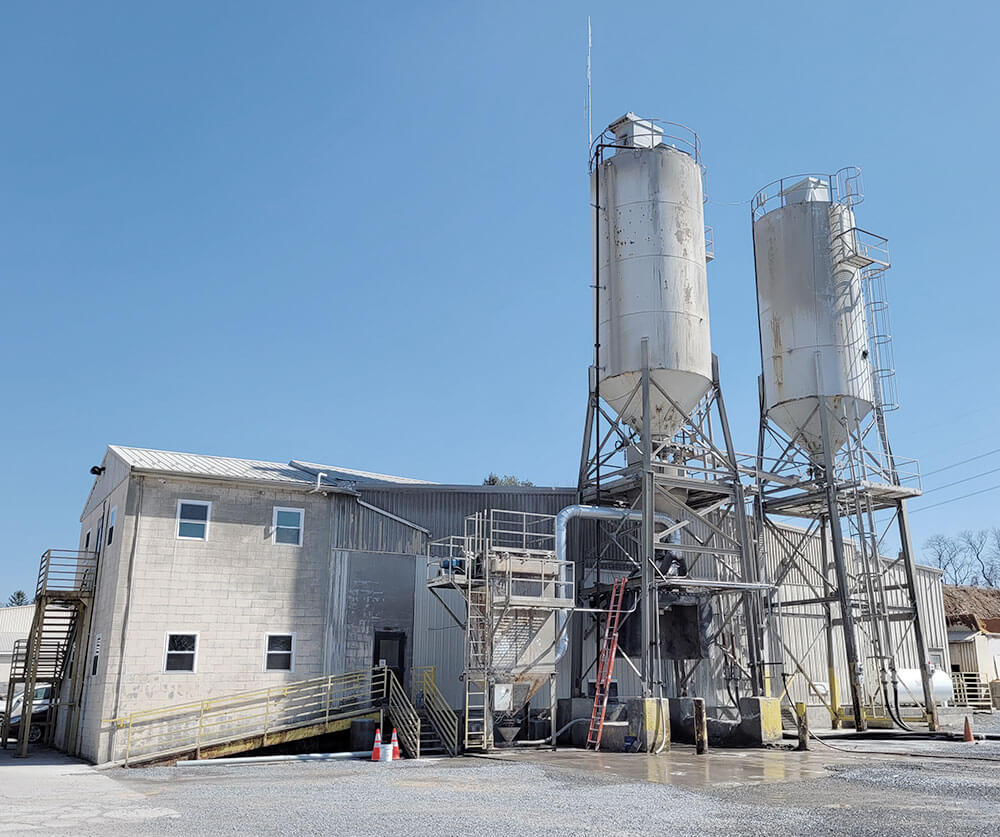 New Location
Jonestown Concrete Plant
Rohrer's Concrete now proudly serves Jonestown, PA, and the surrounding areas! At our Jonestown plant, we're restoring an older "dry batch" plant and overhauling it to meet our strict production and quality standards. Features include:
Computer-controlled batching for optimum accuracy and consistency
Quality materials trucked in for the highest quality concrete
Heated water tanks to supply warm concrete during cold weather
Capacity to produce specialty mixes using chemical admixtures and fibrous materials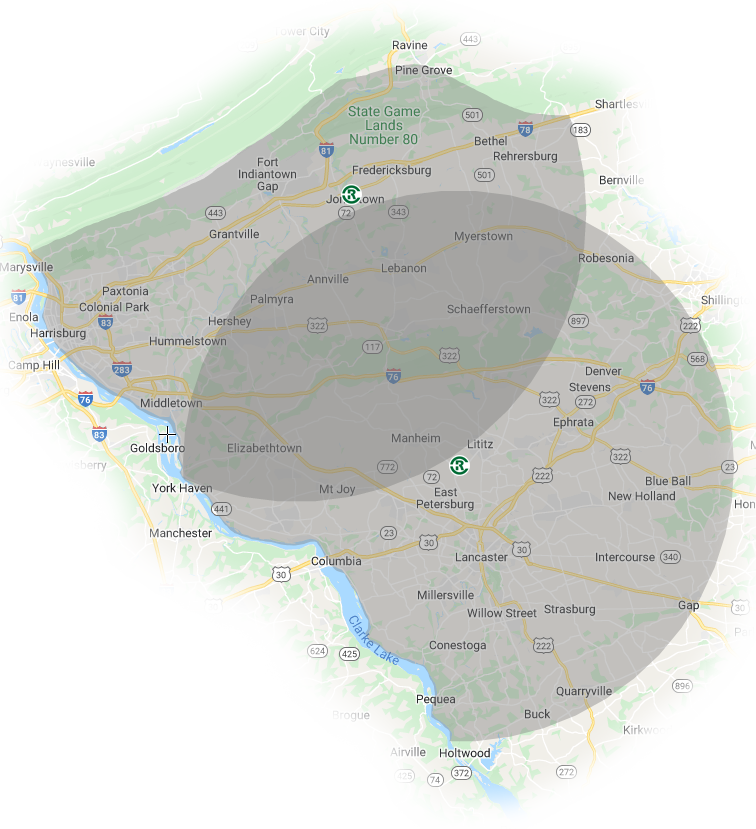 Concrete
Delivery Area
Our new plant in Jonestown, PA, allows us to service more customers than ever before with Rohrer's high quality concrete mixes.
*These areas are subject to change depending on time and availability. Please call for details.
Featured Products
Rock solid products that meet your specs